London food photographer on location for Ippudo Ramen Restaurant
by
Shooting on location in restaurants can have it's challenges, especially when the site is tricky to reach and there is no nearby parking. However, I love Ramen so jumped at the opportunity to do this shoot some food photography in London for Ippudo Ramen restaurant.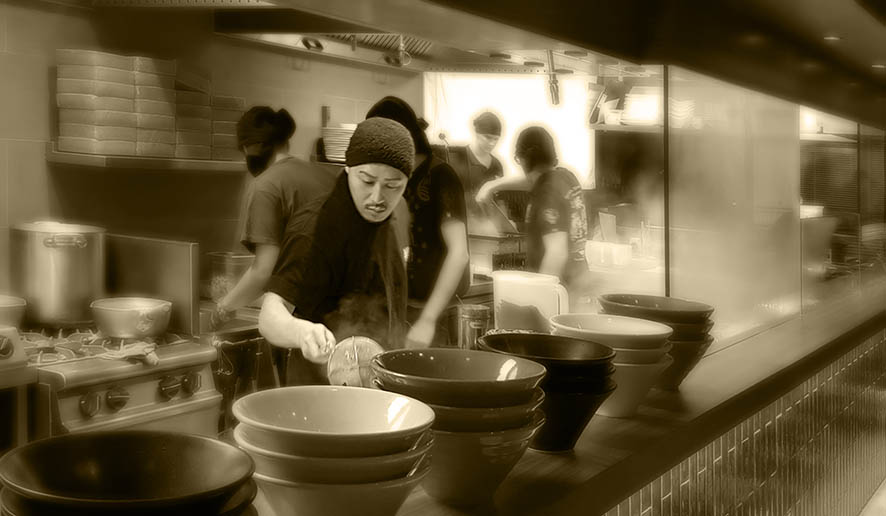 On location, you need to be pretty selective with the kit you take, especially in this case as there is no easy access to Ippudo at Canary Wharf, where we were shooting., so everything had to be carried a fair distance. A comprehensive location list, ticked off as we pack generally makes sure no essentials are left behind.  My location inventory is constantly updated to allow for any  new inspiration. Removing unnecessary items and adding new essentials, while at the same time keeping it compact. In this case, I shot raw files on my Canon as the final files did not have to be too large and the portability of the Canon plus relatively high quality raw files were more than adequate for this shoot.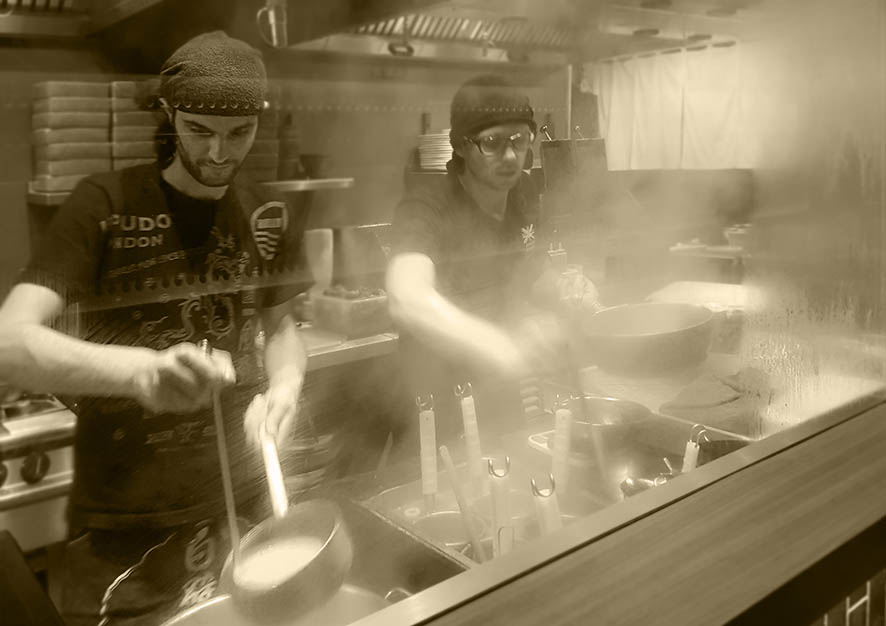 After getting set up for the main shot I took the opportunity to grab a few shots of the chefs working in the steamy kitchen. With Ippudo having an open kitchen, it's great that the diners can see the hard work going on there to prepare the delicious food. Hopefully the customers appreciate the food a lot more when they can see the making in action.
On shoots like this, it's great to be able to use available light where possible and since most commercial kitchens are well lit, it's not usually a problem. I also find that the less gear, especially bright lights I use, the less intrusive I am, which means I get noticed less. Always a benefit.
I was highly impressed with how conscientious the chef was in preparing the food for the shoot. I often find that while chefs are great at preparing delicious food to eat, they are not as careful in the final presentation, hence I usually recommend a food stylist. In this case, chef was extremely fastidious and well his experience showed. The ingredients were great quality and leaves for garnish kept fresh on damp kitchen paper.
The final ad worked very well and if you are ever passing by and Ippudo, either in London's Canary Wharf, Tottenham Court Road or anywhere else in the world, as they are international, I would highly recommend dropping in. The food is superb and the setting very modern.
Please note, at time of posting,, this dish which was a special at the time may no longer be available but rest assured, there are always plenty of great choices at Ippudo.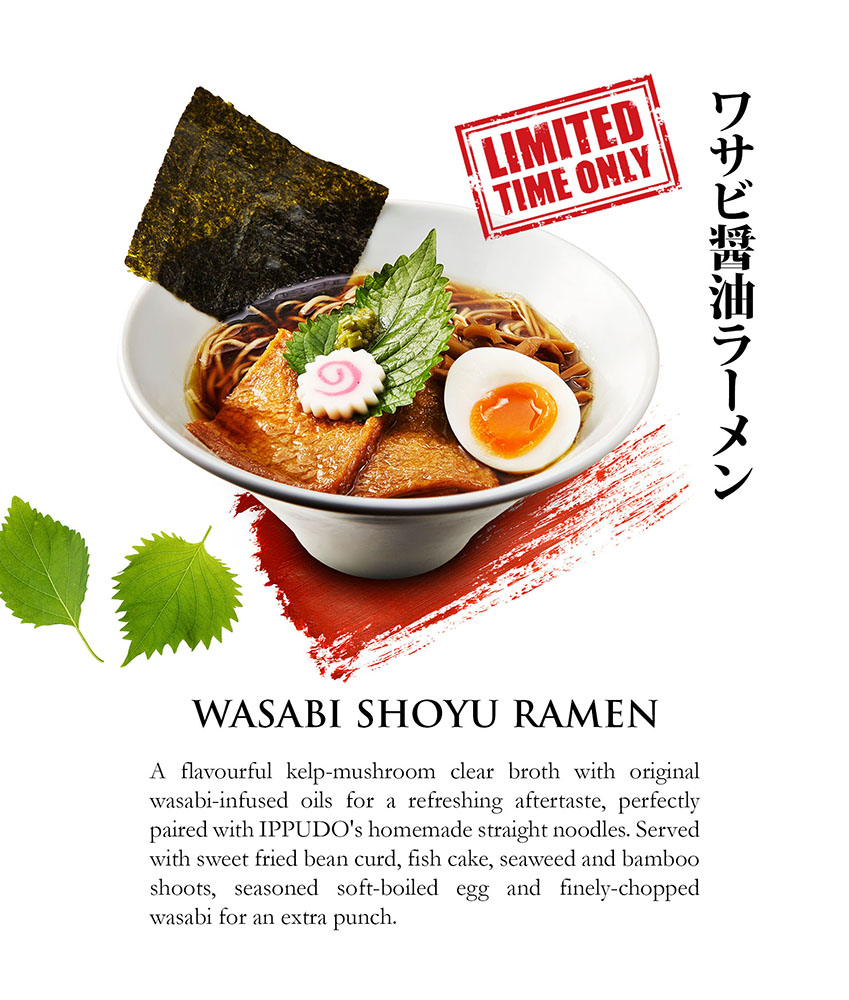 To see more savoury dishes on my site click here, for sweet, it's here and for more information about my studio, here.