Happy Christmas and Happy 2016… plus simple Tasty Christmas Recipe below
by
It's that time of year again and to help you celebrate, here's a delicious festive recipe that's really easy to make.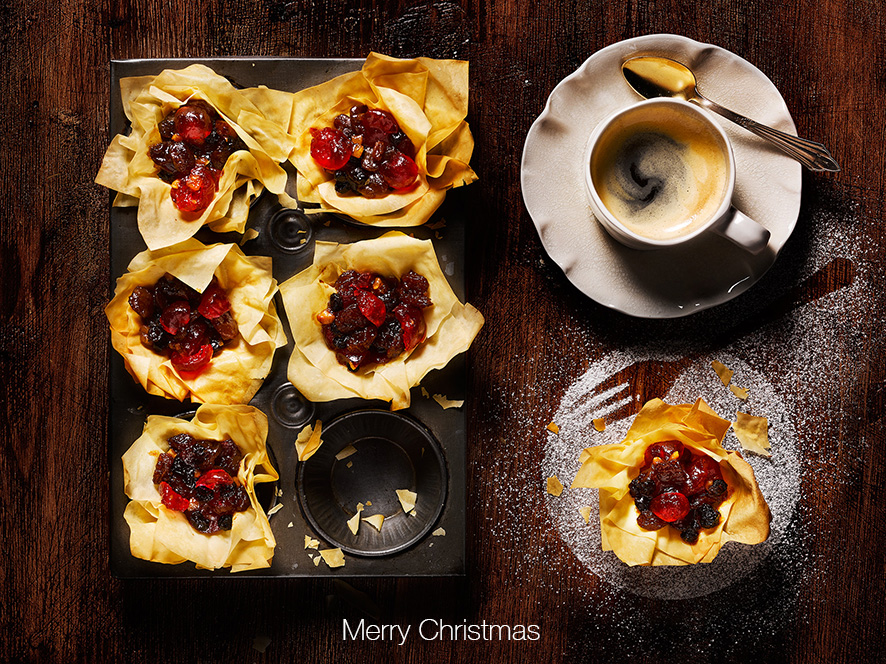 To make these fab Christmas filo tarts, you will need:
270g pack of Jus-Rol filo pastry
75g melted butter or low calorie spray oil
1 jar mincemeat filling
1tbsp brandy, optional
Glacé cherries, optional
Icing sugar to decorate
To make:
Heat oven to 200C or 180C fan
Brush a 12 hole tin or equivalent, with the melted butter
Lightly brush each sheet with melted butter or lightly spray with oil, working quickly to avoid them drying out
Cut each sheet into 8 squares
Place approx 4 squares into each hole on the tin, making sure each is rotated or offset  a little from the previous one, and form a well in the middle
Add a spoon of the mincemeat mixed with the brandy, filling into each well. Top with chopped glacé cherries if used and bake in the oven for about 15 minutes or until golden.
Allow to cool in the trays for a few minutes then transfer onto a wire rack to cool completely
Decorate with a dusting of icing sugar and you're done.
These will keep about 4 days in an airtight container
To prevent sheets from drying out, loosely cover them with a damp tea towel
To see more deserts you can visit my sweet section here
For more savoury, visit my savoury section here