Quick, easy and delicious dessert
by
We made this quick and easy desert for a recent test shoot and it was so delicious that we thought we'd share how to make it.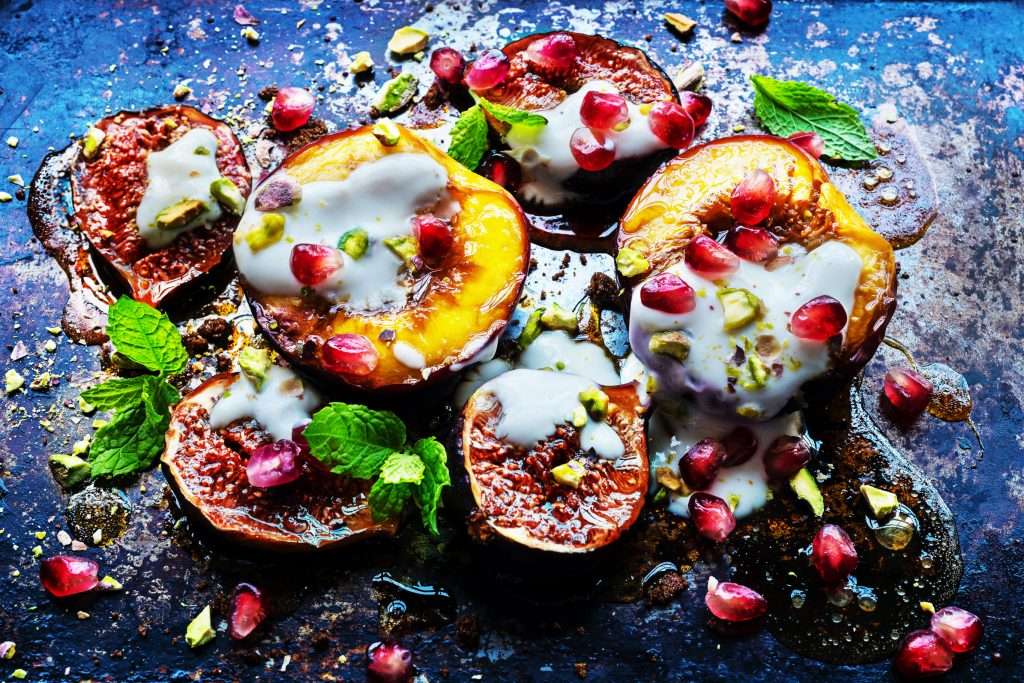 As the title suggests, it's extremely quick, easy and perfect for impressing without having to spend too much time doing so.
Perfect for Vegans too.
You will need:
Some figs, nectarines/peaches, cut in half.
Muscovado sugar and/or honey
Chopped pistachio nuts
One pomegranate's worth of seeds
Creme fraiche/coconut yoghurt alternative(if vegan)
Mint to garnish
Method:
Pre heat oven to about 180 degrees C (170 for fan)
Place fruit face up on an oven tray
Sprinkle on the muscovado and drizzle with honey
Sprinkle on half the pistachio nuts(put the rest on once cooked)
Bake for about 20 minutes, until the fruit is soft enough for your liking
Allow to cool for a few minutes then drizzle with the creme fraiche or vegan option coconut yoghurt
Sprinkle on the remaining pistachio nuts and the pomegranate seeds, then garnish with mint leaves
Put the completed serving tray on the table for all to enjoy.. It looks great…
To see more dessert photography, please see my sweet gallery, here 
To see a library of images ypu can purchase, click here