Saintly Foods(vegan delights)
by
Those who know me, know I'm a great advocate of vegan and vegetarian foods. despite being a meat eater I do feel we generally eat far too much as a nation and am happy to have meat only on rarer occasions and when it's particularly good.
Consequently, I'm particularly excited when I get the chance to work on a specific vegan or vegetarian ranges. If there's chocolate involved, then so much the better, as in this project for a new startup, Saintly Foods, that I'm sure will prove to be highly successful in the near future.
Saintly foods produce high-quality desserts which are not only delicious but also ethical. Talking to Vanessa, the company CEO and founder, she tells me that she wanted to produce foods that you could just buy without having to read all the small print, to make sure the company isn't using any dodgy ingredients or sourcing anything unethically. What you get is good honest and trustworthy food, that you're happy to eat.  All very reassuring, in my book.
Here are some of the photos we took, for use in general marketing and then lower down the page, for the product packaging.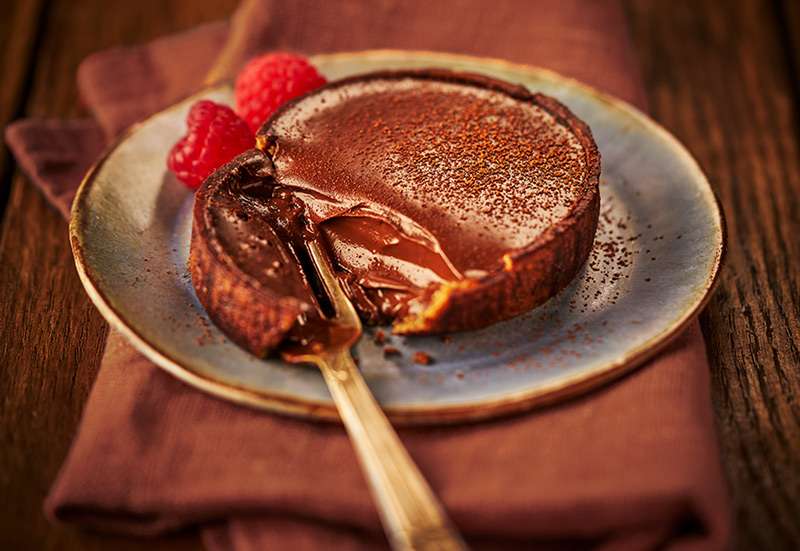 Highly indulgent chocolate tart..You wouldn't know it was vegan, as with any of these fab 5.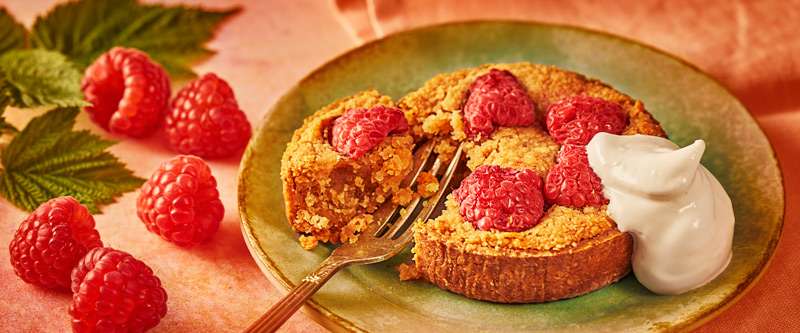 Raspberry tart with franzipan and coconut yoghurt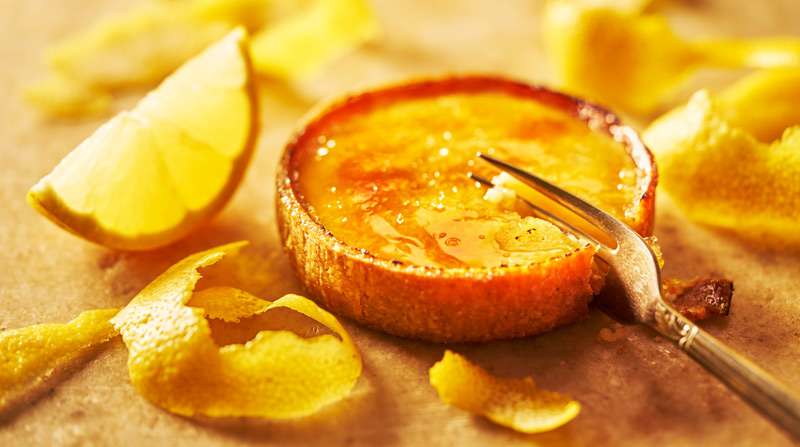 Delicious moist tarte au citron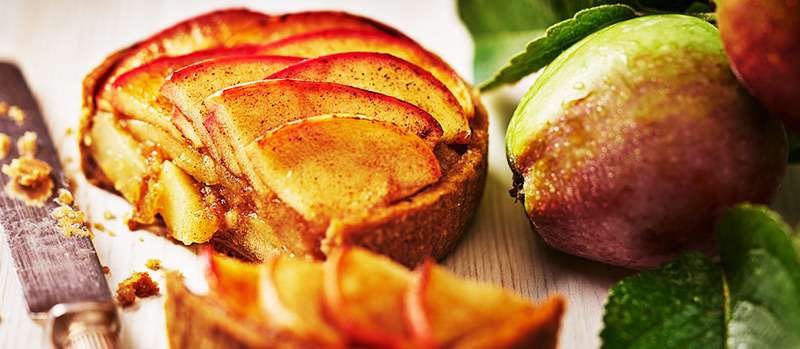 Apple tartlet, with cinnamon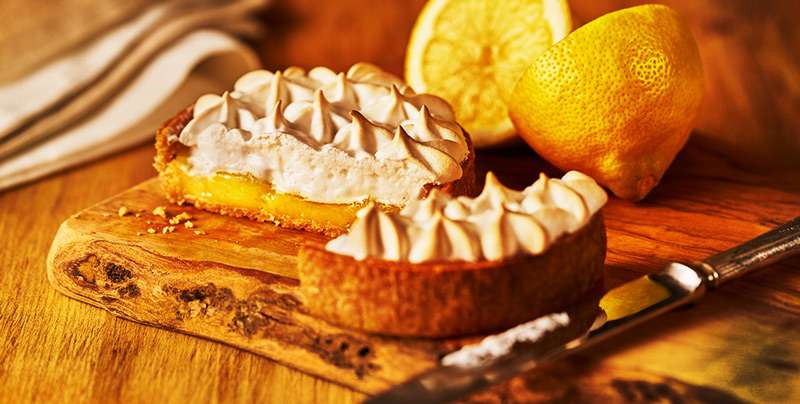 Lemon meringue made with aquafaba
As the saying goes, "we eat with our eyes first", and there's no denying that a beautifully presented dessert is hard to resist. For vegan dessert company, Saintly Foods, having eye-catching and delicious-looking images of their desserts is crucial to attracting new customers and showcasing their range of delectable treats.
Food photography is an art form, and capturing the essence of a dessert is no easy feat. From the textures and colours to the lighting and composition, each element must be carefully considered to create an image that is not only visually appealing, but also accurately represents the taste and quality of the dessert.
As well as the lifestyle images above we also shot the food photography for the packaging.

Pack Shots, pre artwork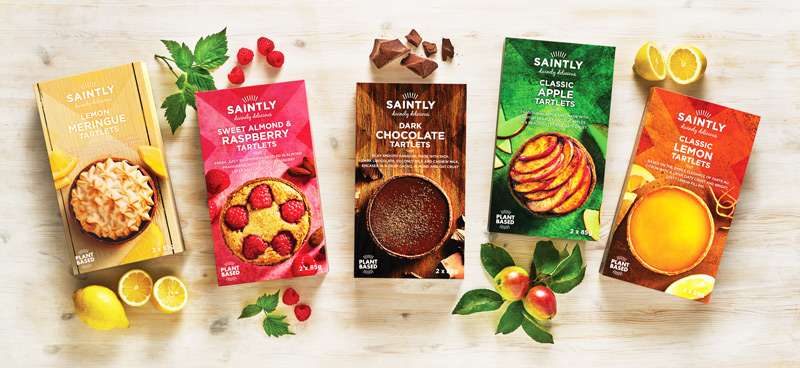 Final Packs, all ready for listing
If you need any further information or advice on your food photography, please feel free to get in touch, via my contact page
As a London based food photographer, Michael has been shooting food professionally now for over 30 years. His vast knowledge of food and photography will help you get the best for your food photography requirements.