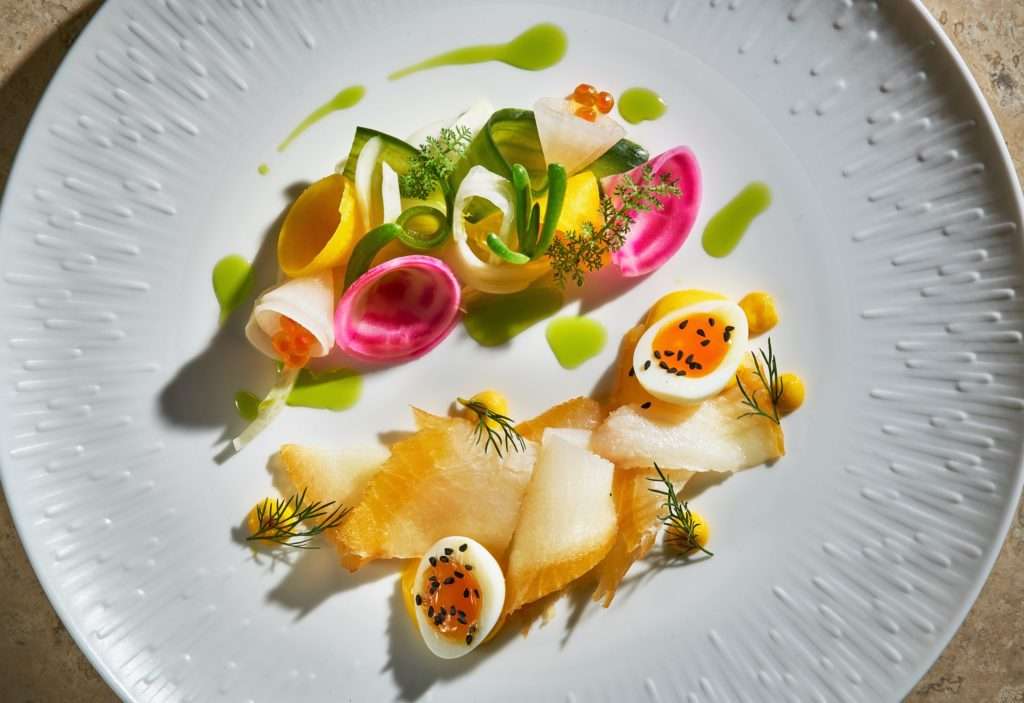 When working with chefs instead of a food stylist, I sometimes get a little nervous. While chefs create some delicious food, they often don't quite get the level of detail needed with the food when it is being photographed. Having worked with these guys for several years now, they totally do get it. These guys being top London catering company, Jackson Gilmour, who produce some beautiful food, art on a plate in fact, and I love working with them.
Needless to say, lunch is always amazing!
We shot a series of images for website and general marketing use. Using beautiful props, and simple lighting, in fact, I was testing some new LED lights in this case, I wanted the food to be the centre of attention.
So here are a few of the images we shot for them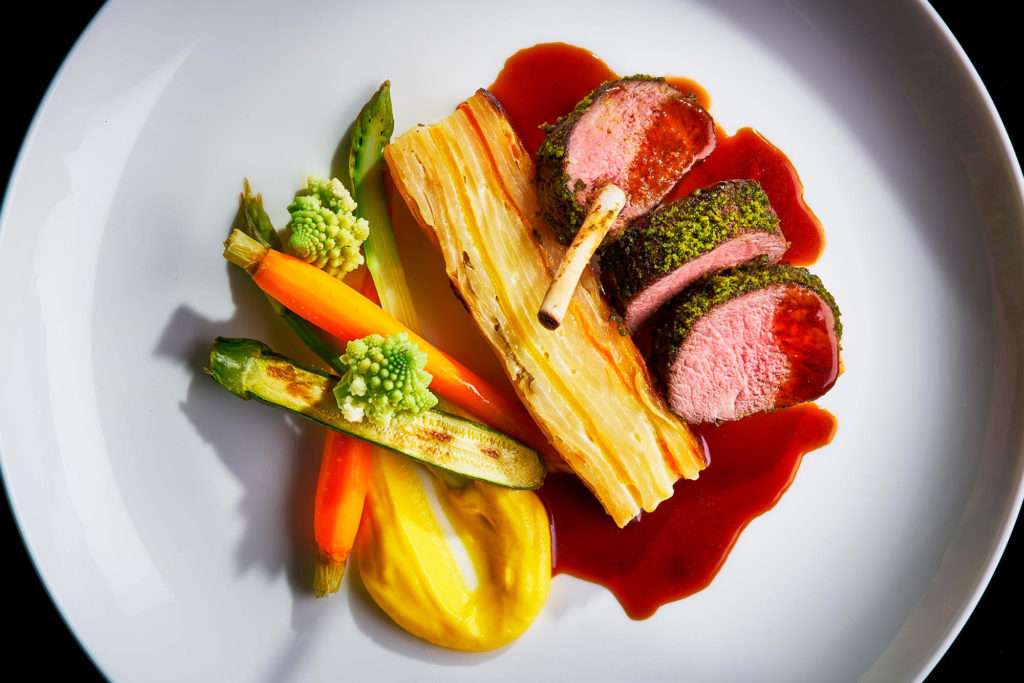 This fabulous dish features pistachio crusted roast lamb,  apricot rosemary jus, romanesco and butternut squash purée, dauphinoise potatoes, courgette, carrot and asparagus.
On a side note, it tasted amazing, I should know, it was my lunch.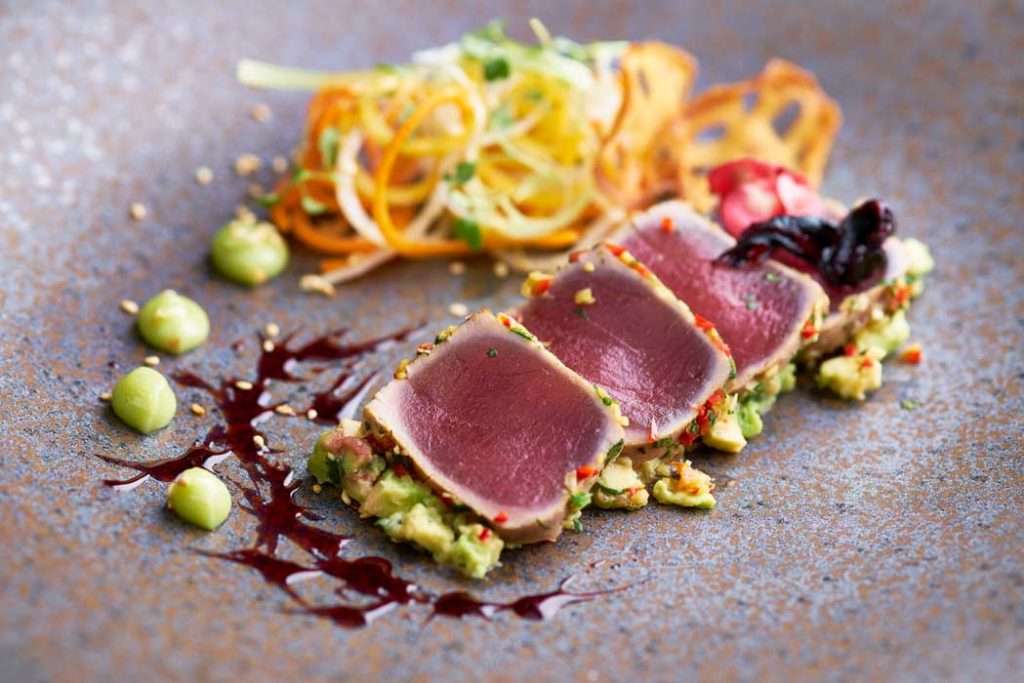 The best way, in my opinion, to eat tuna. Seared on the outside, and rare in the middle. That way, you get the best of both.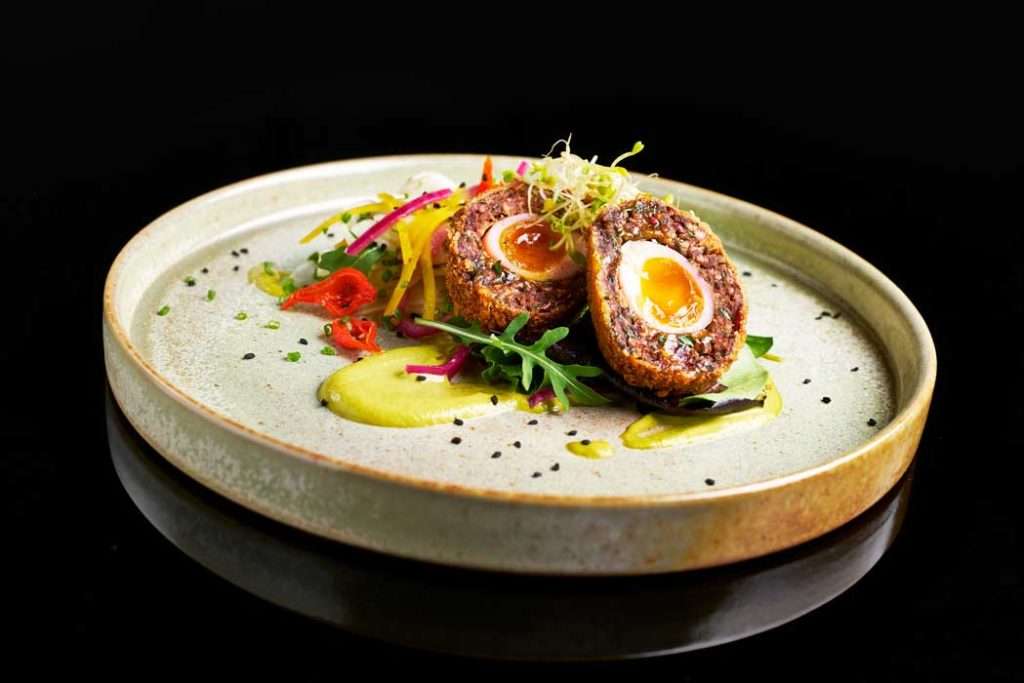 The vegetarians don't get left out, and with Jackson Gilmour, they definitely don't. That applies to vegans too, so watch this space.
This twist on Falafel Scotch egg was the first I've ever seen. A very clever change from the traditional meat scotch egg which in my humble opinion, tasted just as good.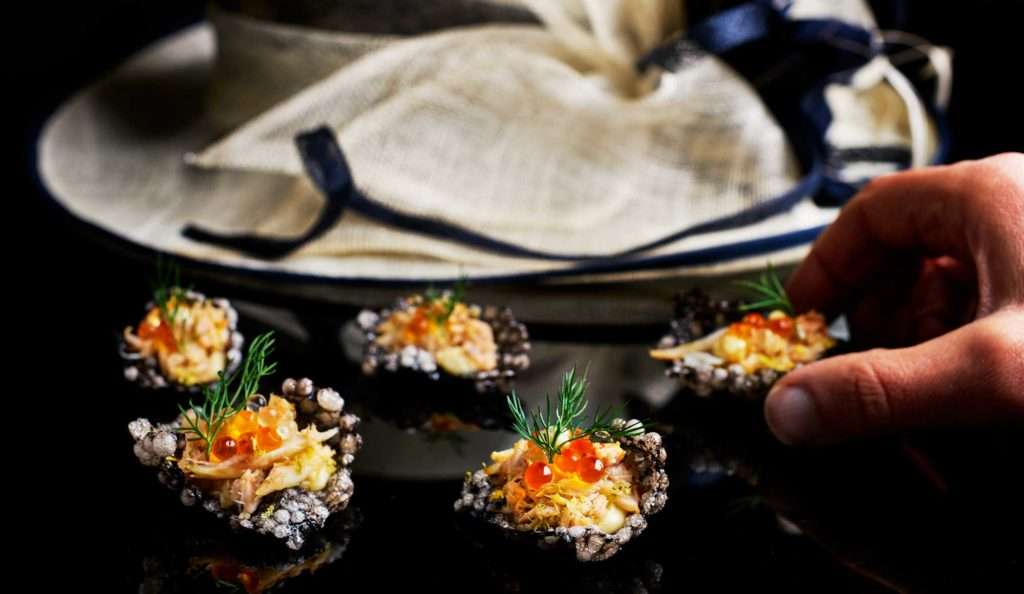 This shot was used to promote the clients wedding range. Not often I use black perspex and this was something that was used many years ago.
What goes around, comes around. This could be the beginning of a new fad…and works particularly well with the reflections of the bright colourful food.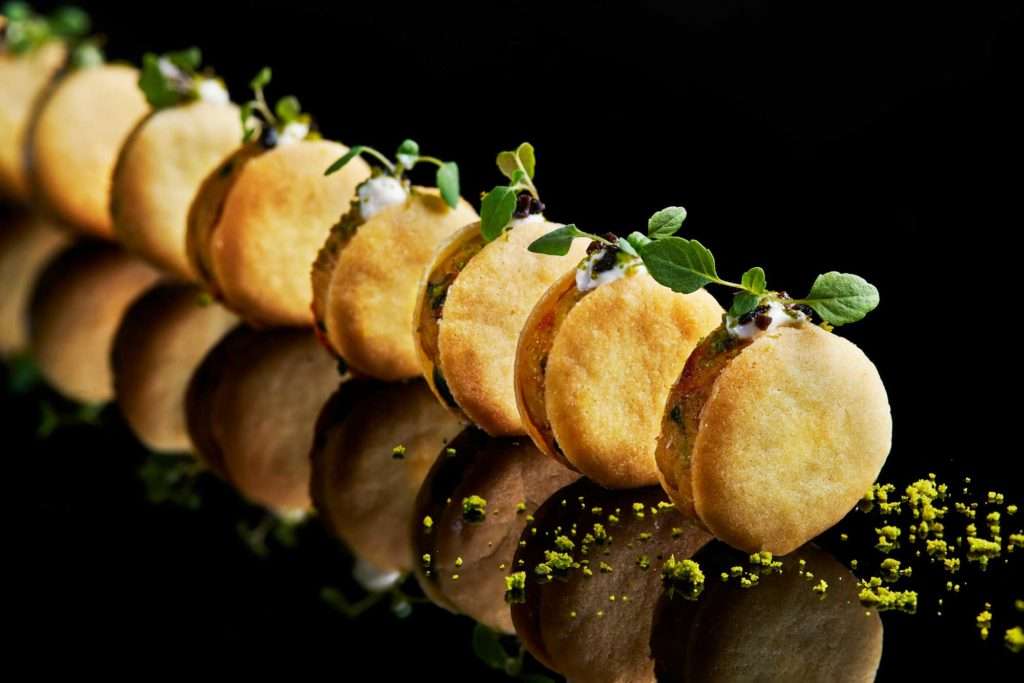 While still on our black perspex theme, we have some great reflections with these canapes. This was a bit of a balancing act for sure, with the canapes staying lined up and garnish leaves still looking perky, but we got there in the end.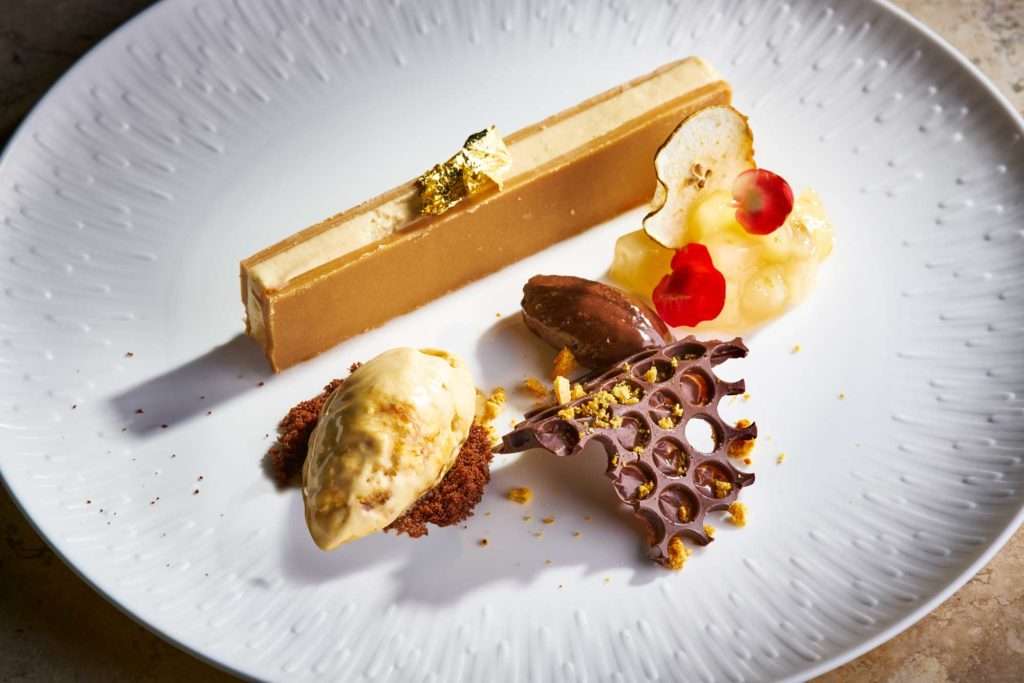 Of course, we had to finish with a delicious dessert. this one's a peanut caramel shortcake with honeycomb ice cream and pear compote.
Can you guess how the chocolate was shaped that way. Please email me for the answer.