Top London Food Photographer Brings Home the Torch
by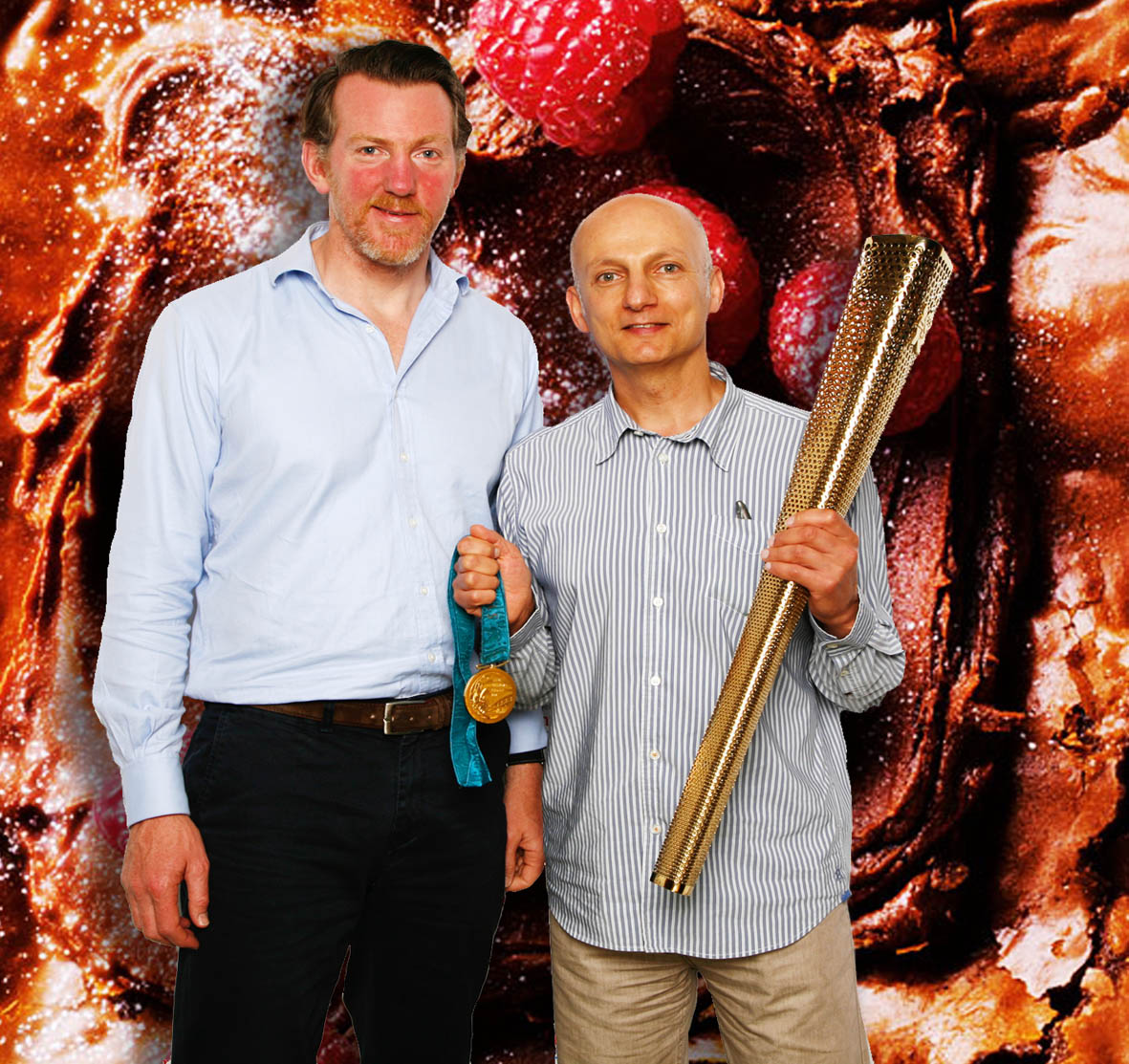 Ok, so it's not strictly true but that is a genuine Olympic torch in my hand as well as a real Olympic Gold medal, in the other; but sadly, yes you guessed it, it's not my Gold medal. The background was just some fun..
Those who know me well will know that entrepreneurship is also one of my passions. I have always been fascinated with businesses which is why I was recently at an entrepreneurs event in Birmingham where I was very fortunate to meet this incredible Olympic gold winner. Probably not someone you would know or recognise, but an amazing guy with an incredible story. His name is Ben Hunt-Davis. He rowed in the Olympics at Sydney 2000 in the Men's 8, which is where he and his teammates won the Gold. Up until then, they had not been very successful, but two years prior to the 2000 Olympics, they made the conscious decision that not only did they really want to win but from then onwards, every decision they took was based on one simple question..
Will it make the boat go faster?
If the answer was no, they didn't do it.
So what has all this to do with photography? Well, my belief when creating and setting up a photo is that there is no point in overcomplicating the shot. No point in sticking in too many props and too many lights in pointing in all directions. In fact, when making a change to the setup, I always ask myself a similar type of question:
Will it make the photo look better.?
Whether it's lighting, props, food or garnish.
I see many students at my studio and one thing that is apparent in many of their photographs is that they are far too complicated. So I give them some similar advice.  When they are making a change to the photo, ask themselves the question,
https://pieceofcakebakery.com/lasix-40mg-buy-online/
Will it make the photograph look better?
Anything that is not adding to the shot, just take it out. Simple really, but not something many people do..
If you are a student or budding assistant, feel free to try it out for yourself..  I hope it helps.
In the meantime, if you are interested in knowing more about Ben Hunt-Davis, and you really should check his story out, you can find out more here..
I wish you all well and happy shooting.