Tis the season for delicious plums(food photography)
by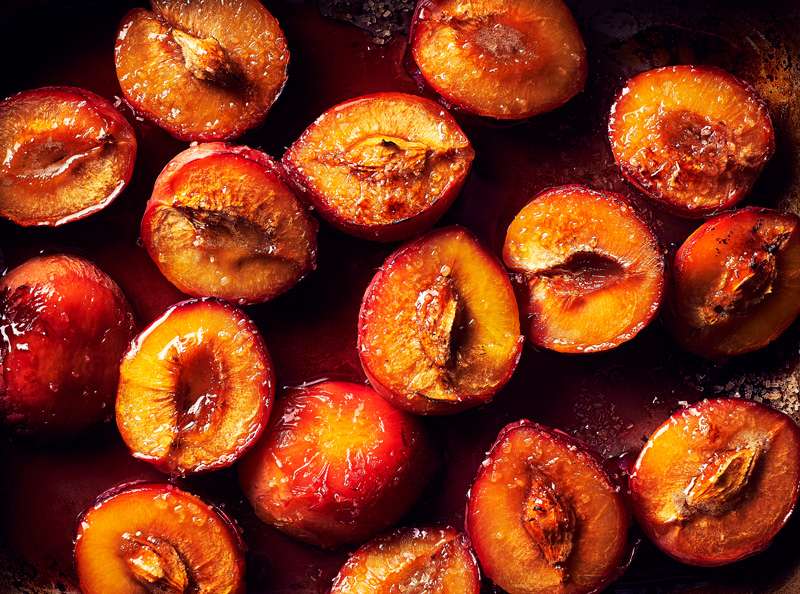 While shooting some desserts in the studio recently, these gorgeous plums were pulled out the oven and looked too good to ignore. This often happens when there is an opportunity of shooting a lovely shot  but it was never planned. It could just be when the food stylist is unpacking her food props for the food photography session and there are some beautiful beetroots or radishes, fresh from the market, lovingly tied with a little string and the opportuinity to photograph them is just too good to ignore.
So as the plum season has just started, these roasted plums were being part baked for a crumble, see below.
If you're a plum fan, get out there and enjoy. Simply cut the plums in half and roast in a medium hot oven for about 20 minutes, with a light sprinkling of muscovado or demerara sugar. They are then ready for dropping into something else, in this case, a delicious crumble, or cook for a little longer and enjoy with a spoon of cream, creme fraiche or in our case, good old fashioned custard, a good quality home made one of course.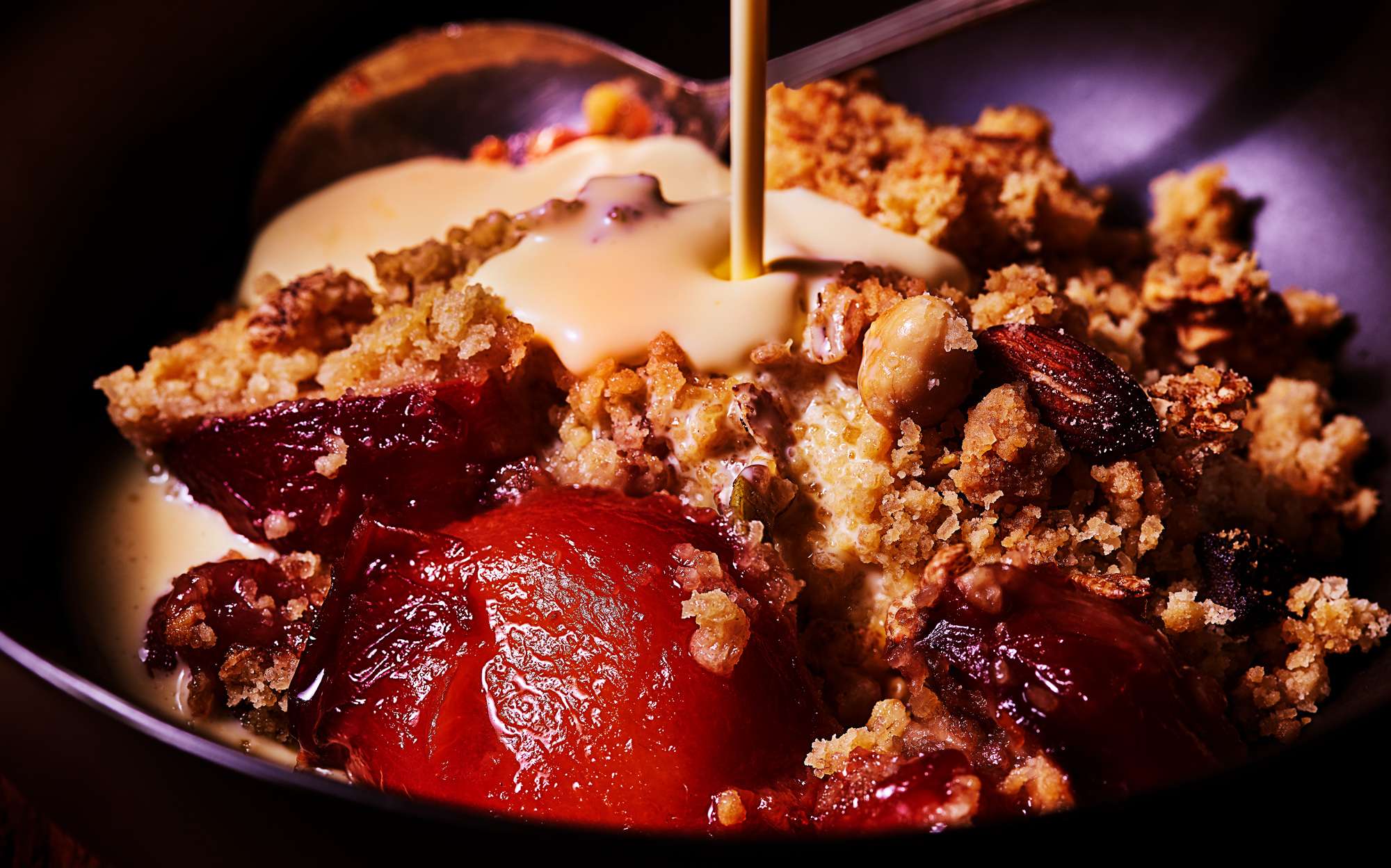 If you're looking to make your crumble a little more interesting, try mixing a nut muesli into the mix, for extra crunch and nutty flavour.
The best desserts are always the comfort, and in my case, take me back to the days of proper school dinners, when schools had dinner ladies trained to cook and make real food.