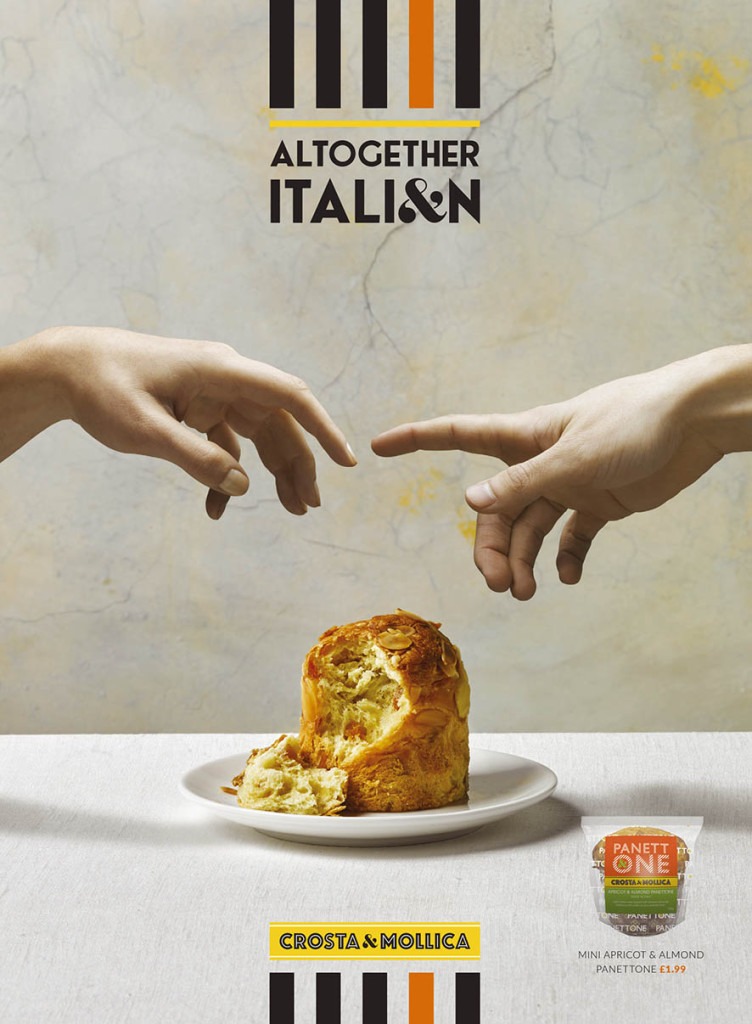 We have been shooting for the great Italian food company, Crosta and Mollica, recently for their new advertising campaign.
Their products are delicious and if you haven't tried them yet, you can find them at many food stores including Waitrose.
I love the concept for the ad campaign, based on Michelangelo's Adam painting.
It was an honour to have been chosen as their food photographer and I look forward to seeing the rest of the ads as they come out.