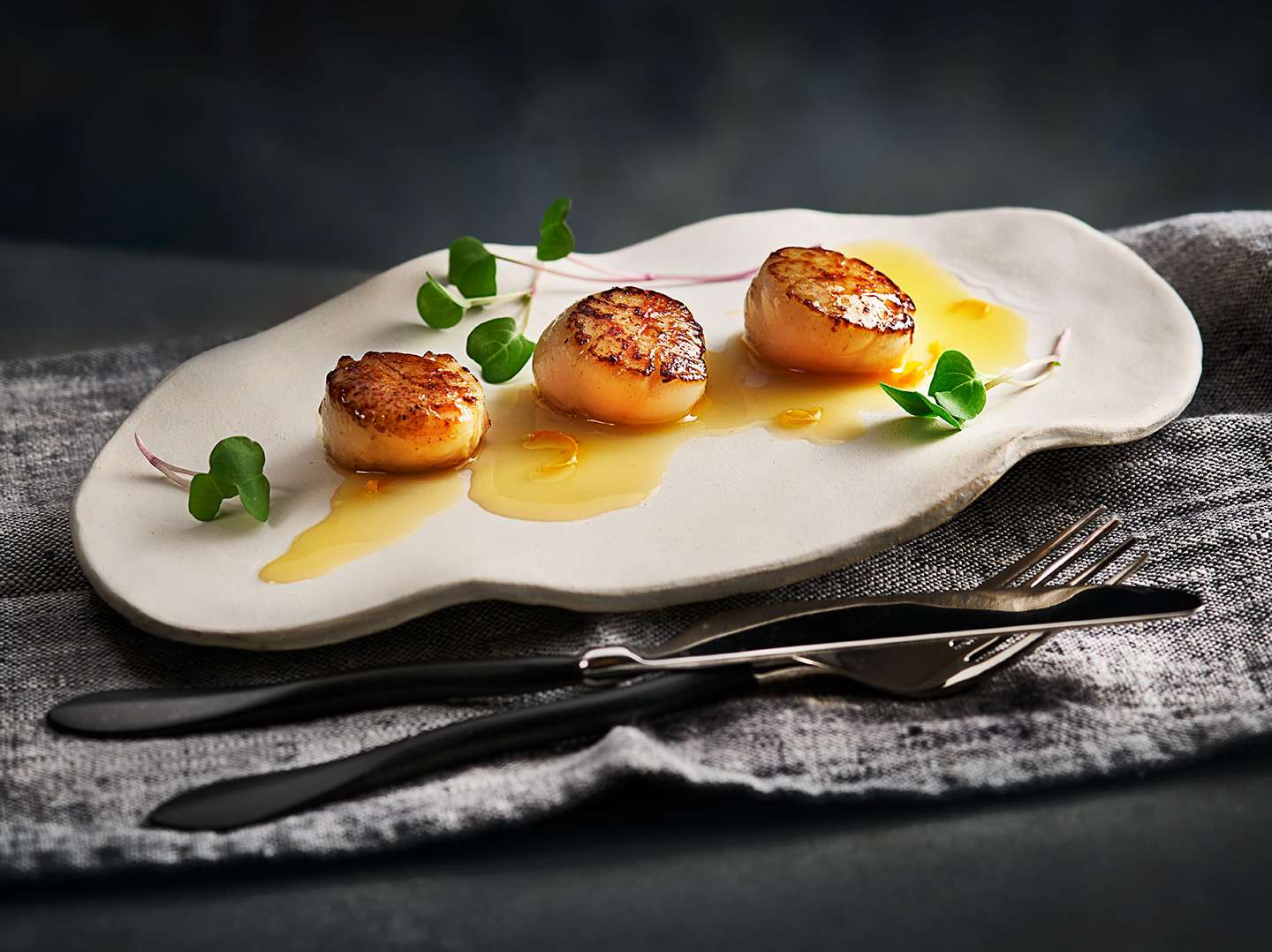 If you like scallops, this is a great simple, delicious and quick recipe.
Make the sauce first
Zest one orange and keep zest to one side
Cut the skin and pith off this plus 1 or 2 more oranges then slice them about 7-8mm think
Place slices in a hot cast iron or non stick pan and give them a good charring on both sides
Allow to cool slightly then place in metal sieve and with the back of a ladle, squeeze all the juice out into the pan, then add the zest.
On a low heat, with the juice just steaming, allow the juice to reduce. You can add a little sugar to help caramelise and thicken.
Leave to one side, once ready.
The scallops.
Trim if necessary then pat dry the scallops with kitchen towel and season with salt an pepper.
Heat up a pan with some olive oil or butter in it.
When hot, swiftly add the scallops, one at a time, forming a circle. They should sizzle, when the first one goes in otherwise the pan is not hot enough.
Once the last scallop is in, cook for about 2-3 minutes(should be golden), then flip them one at a time, going round the circle and starting with the first one that went in.
After a further 2 minutes, when golden on second side, remove from pan and serve
Drizzle on the sauce, add garnish and serve.
Tip 1- No need to move the scallops around in the pan while cooking.
Tip 2- If scallops are stuck, then let them cook a little longer.
Tip 3- The scallops should be opaque and not translucent on the sides.
Michael Michaels is a specialist food photographer in London.
For food photography in London and the surrounding areas please contact Michael using the details above.
We shoot food photography for advertising, packaging and marketing purposes and are conveniently located in West Central London.