Hovis, concept to completion
by
We thought it would be interesting to show how a recent advertising shoot for Hovis went from concept to the the final ad. The final ad appeared mostly over the weekend just finished, in many of the Sunday papers as well as a few additional publications this week. Having already worked with the client before, we had a good understanding of what they were after, although this was quite a different feel to the previous campaign we had shot for them.
The first step shows the finished client approved visual. This is normally after initially showing several options, then tweaking the chosen one, once the client has decided on their preferred option.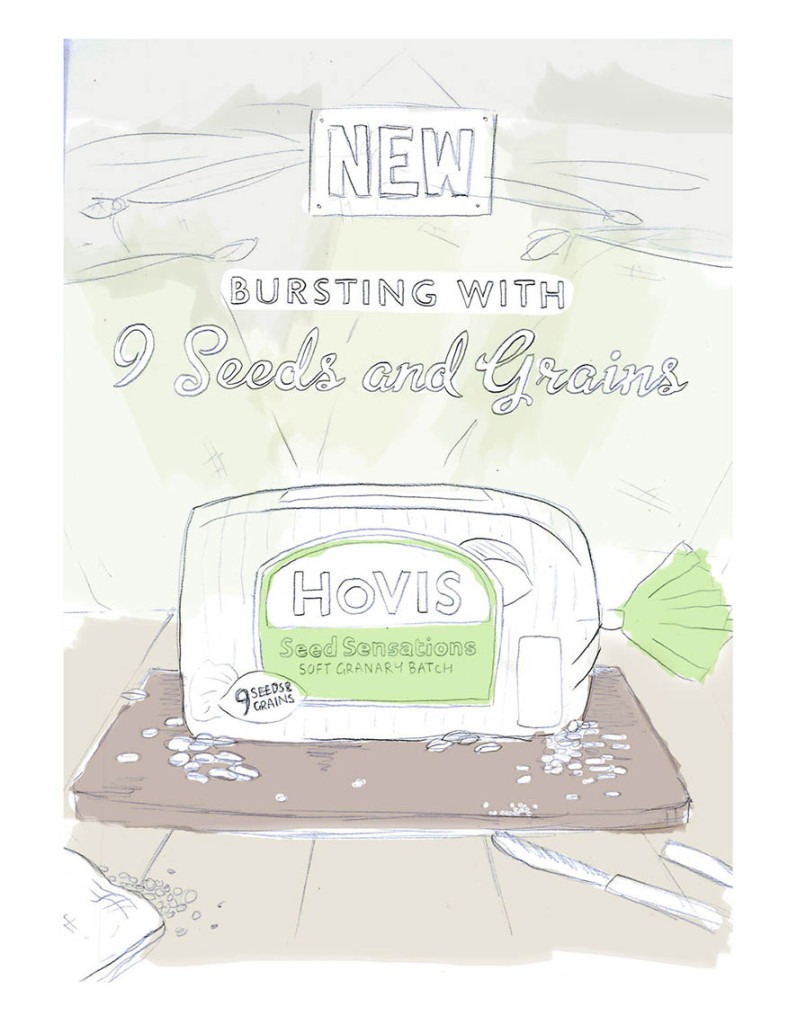 At the studio we tried several variations. Mostly of lighting and composition. Various chairs and backgrounds were also tested to create the effect we wanted. This was a fresh daylight feel but a fairly nondescript background. The effect of a breakfast table setting but without too many distractions, so the product remains the main focus.
It was important to show that this product had lots of healthy seeds used in the ingredients, but again, this element had to be fairly subtle, so as not to distract too much form the main loaf. Here is the final shot chosen.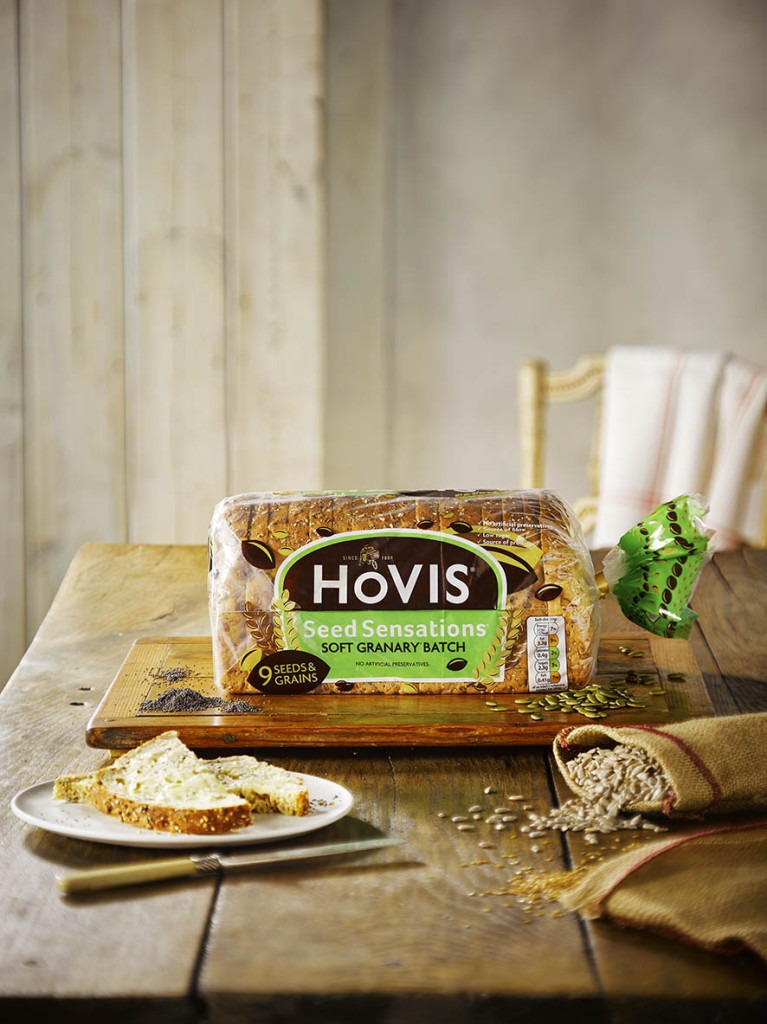 Finally, the finished ad, as it appeared. A few small adjustments were made. If you look carefully, you will spot them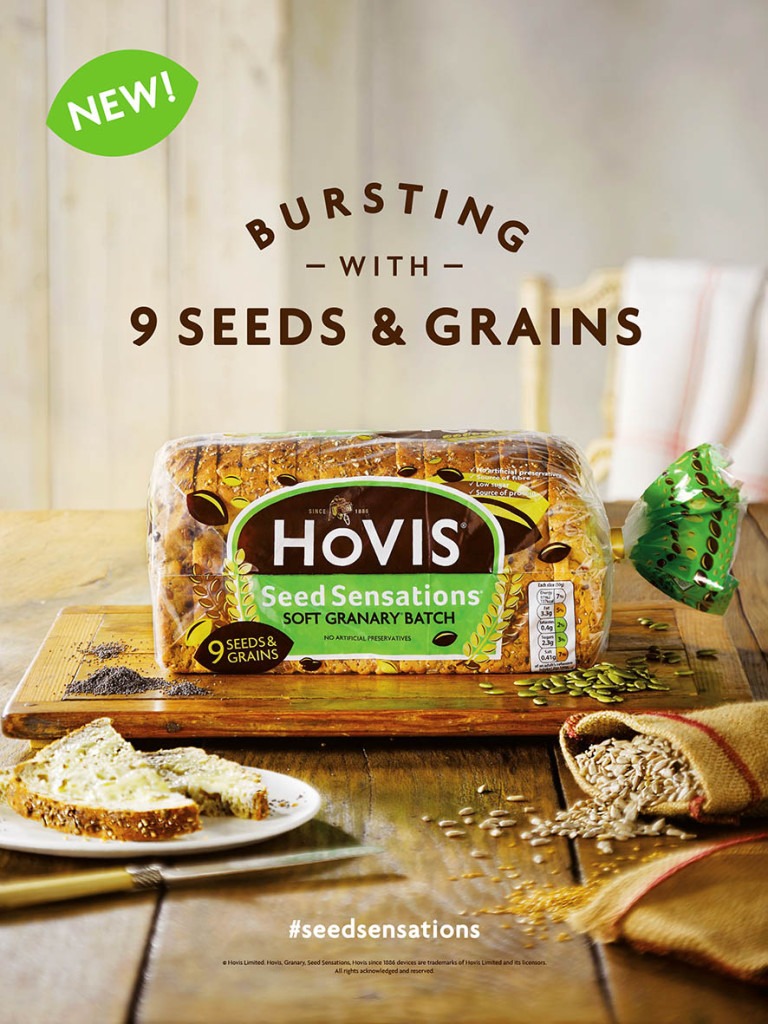 Hovis, finished ad, as it appeared.